New online enrolment enquiry form
Are you interested in looking at Prouille for your child? Just complete our online enrolment enquiry form here and we'll be in touch.
Enrolment Enquiry
Prouille Enrolment Form
Welcome to Prouille Wahroonga!
As a member of system of schools known as Catholic Schools Broken Bay we seek to inspire hearts and minds to know Christ, to love learning, to use their talents to be the very best they can be.
Our principal, teachers, staff and parents all work together with the wider community to deliver authentic, professional Catholic education with care and compassion.
Our teachers are committed to the mission of Catholic education and apply evidence-based practice to support students to learn and to gain the confidence and skills to enable them to be involved in shaping their society.
DO YOU NEED TO BE CATHOLIC TO ATTEND A CATHOLIC SCHOOL?
No, your child does not need to be Catholic to enrol at a Catholic school. While preference is given to students of the Catholic faith, particularly if you are active in your parish, our schools welcome families from all backgrounds or faith traditions who share in our mission and purpose.
K-12 Enrolment
Catholic Schools Broken Bay has commenced the rollout of a K-12 enrolment program, providing parents with children in our system of primary schools a streamlined pathway through to our secondary colleges. Please refer to your school Principal for further information about which schools currently offer a K-12 enrolment pathway.
Catholic Schools Broken Bay Secondary Colleges
Mercy Catholic College, Chatswood
St Joseph's Catholic College, East Gosford
St Brigid's Catholic College, Lake Munmorah
St Paul's Catholic College, Manly
St Peter's Catholic College, Tuggerah
St Leo's Catholic College, Wahroonga
Mackillop Catholic College, Warnervale
Enrolment Information for Prouille Catholic Primary School, Wahroonga.
Welcome
As one of the north shore's favourite primary schools in Wahroonga, winning the most improved school from 2018 to 2019 in NAPLAN's results, we would love to welcome you for a tour at our beautiful school! Prouille is a Wahroonga Primary School and if you are looking for a school with strong values, modern facilities, excellence in learning and a strong and loving community, Prouille is perfect for your child.
Settled in the heart of Wahroonga, our primary school is a hidden gem and a strong standing member of the community. We are constantly receiving feedback that our children are well mannered young individuals which we pride ourselves on.
We are an inclusive, nurturing primary school in Wahroonga that encourages independent thinking to inspire tomorrow's leaders. We welcome students of all backgrounds, cultures and religions to join our school family. Children enrolled in our school do not need to be of the Catholic faith but are expected to embrace the Catholic values that we pride our students on.
Kindergarten students need to have reached their fifth birthday by July 31 in the year they commence school. Our orientation program into Kindergarten includes the help of their Year 5/6 buddy. Their Year 5/6 buddy looks out for them all year and regularly checks in to make sure they are enjoying their first year of school. We also provide a readiness for school program called LEAP that allows a smooth transition to school for your child. Enrolments for other classes are accepted throughout the year.
Please contact the office on (02) 9489 3233 or via email to arrange your private school tour.
You will meet with Ms Genevieve Smith, our Principal, who will be happy to answer any questions you may have regarding our school and your child's education.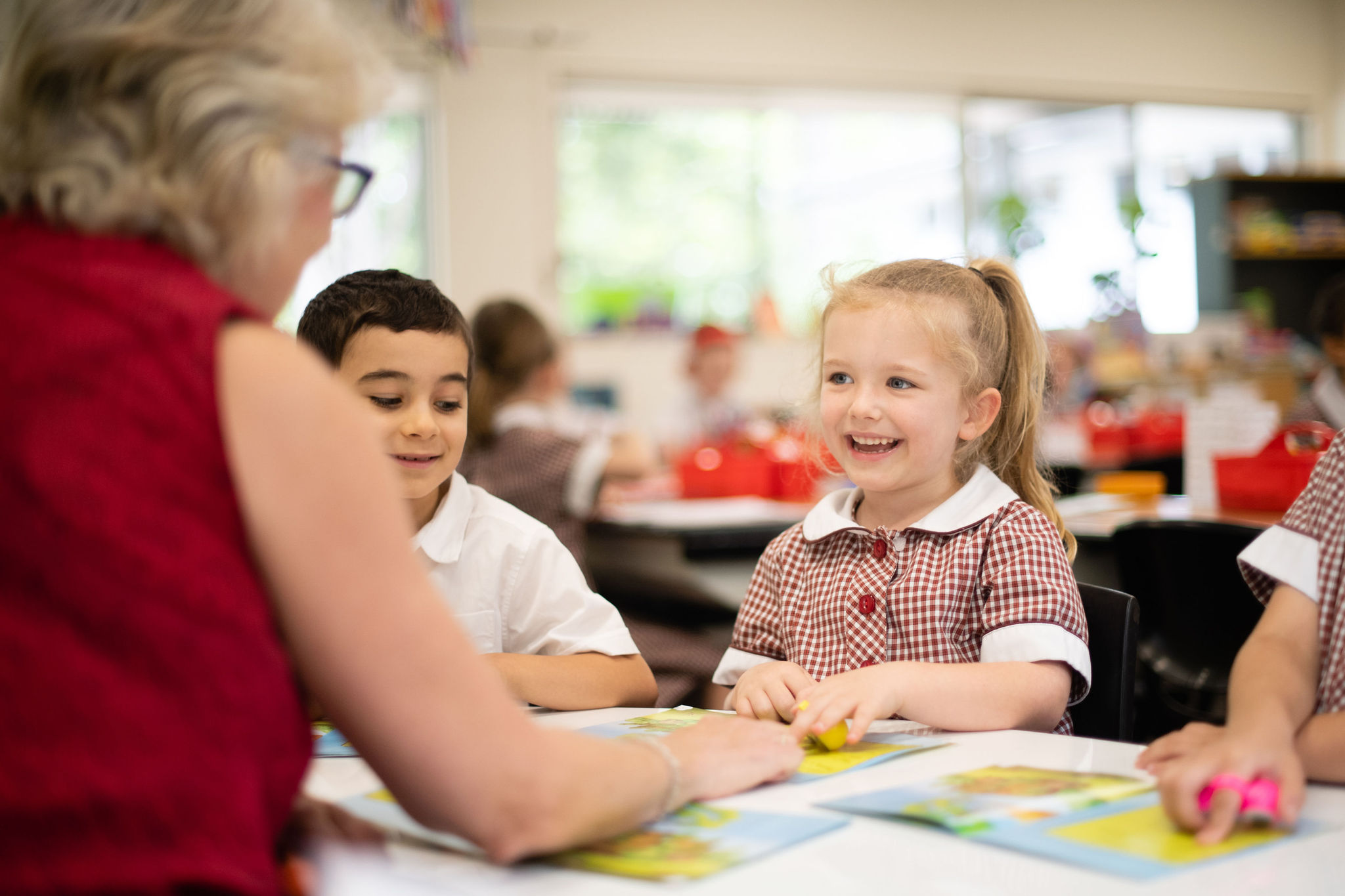 Enrolment Wait List
Prouille Primary School in Wahroonga is the school of choice for many local families. There are occasions where families move out of the area and the school, which enables us to accommodate students who are on our wait list. We regularly communicate with prospective enrolments. If we are unable to offer a position to your child at application, the wait list option enables us to keep your application active.
Prouille Enrolment Form
Troubleshooting - Downloading the Enrolment Form
2021 School Fees
Standard Collection Notice
Enrolment Principles
Q&A
Before and After School Care
Prouille Catholic Primary School's, Before and After School Care is held in high esteem by the local community. This is due to their highly experienced, professional and dedicated staff.
Before School, After School and Vacation Care
COVID-19 Fee Relief
Catholic Schools Broken Bay are committed to supporting families as the impact of COVID-19 continues to be felt in the community. No family will be excluded from our school because of financial difficulties.
Even if you have not enrolled yet, we would like to offer the following help with school fees if you need it:
A full reduction on ALL fees if your family gets JobSeeker.
A 50%+ reduction on ALL fees if one parent in your family gets JobKeeper.
If you are unsure if your family can get fee help or need assistance completing the form please contact our COVID-19 FEE HELP HOTLINE on 9847 0728 (8am – 4pm Monday to Friday).
Please find the 2021 Fee Relief Request form here and return to us at schoolfees@dbb.org.au
For more information about the school please see our Principals Message here.