We, the Prouille Primary School Community in Wahroonga, warmly welcome you and your children. We trust that your association with us will be an enjoyable and rewarding one. As one of the best primary schools on the North Shore and surrounds, enrolling at Prouille Catholic Primary School is an excellent choice for local families.
Prouille is a Wahroonga primary school that recognises each child as being unique. We are a school community where a friendly, trusting collaboration between all members of the school community is fostered for the ongoing development of each individual. It is a school where all children are known by their name.
The community at Prouille is extraordinary and is particularly characterised by the "welcoming" parents, staff and students. This invaluable trait remains constant year in year out because of the effective Pastoral Care structures in place and the spirit of generosity that permeates all aspects of school life. Prouille is an integral part of Holy Name Parish, Wahroonga, and the wider community.
Diverse curricular activities initiated and maintained by a team of caring and dedicated education professionals, well maintained grounds, modern facilities and parent involvement combine to produce a dynamic learning community. This provides us with much to celebrate beyond outstanding academic achievements such as Joint Highest Scoring School in Maths Olympiad 2018; most improved school in the NAPLAN results for 2019, exceptional success in Music where an original Musical is written, produced and performed every two years as well as an extensive school music program, Sport and Creative Arts being a hallmark of Prouille.
Our vibrant curriculum ensures that rich, relevant and varied learning opportunities are offered to all our students. This includes being a member with the Global Learning Community through our role in the New Pedagogies of Deep Learning Program.  Children graduating from Prouille, do so having made relevant connections to the contemporary world and with necessary academic skills to be life- long learners.
We welcome students of all backgrounds, cultures and religions to join our school family. Children enrolled in our school do not need to be of the Catholic faith but are expected to embrace our Catholic values.
I personally invite you to come for a tour of Prouille anytime. Please contact the office on (02) 9489 3233 or via email to book a time for your private tour.
Ms. Sue Bevan.
Principal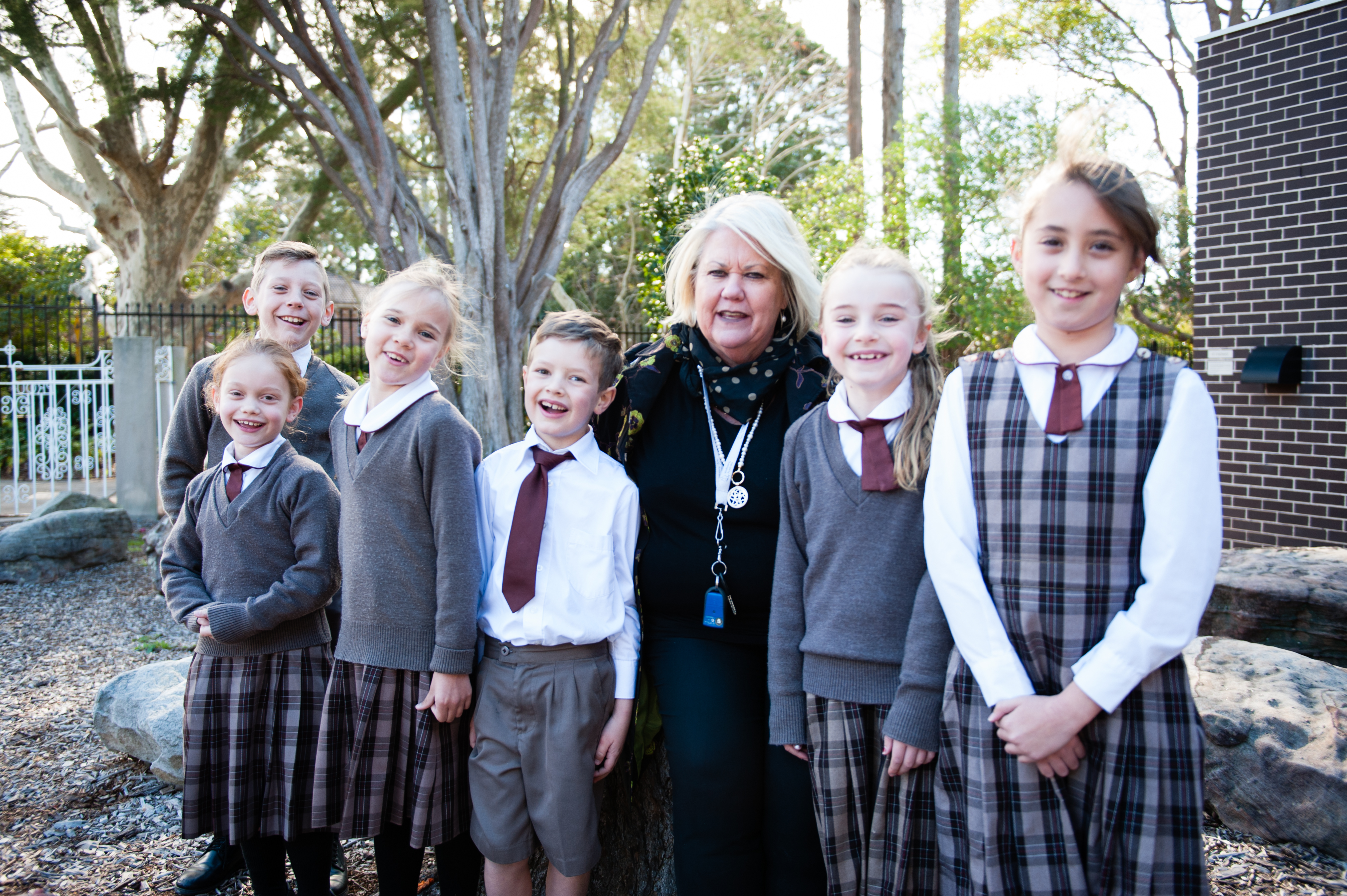 You can find out more information about our enrolment process here.